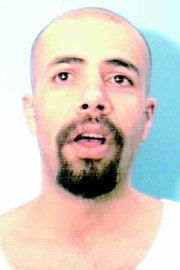 Sunnyside police are currently searching for Juan Luis Sanchez, age 31, a suspect in Friday evening's armed robbery in the Bank of America parking lot.
A woman reported being robbed after she went to the bank to deposit funds from a local business last Friday, Nov. 3.
According to police, she reported being approached by a man who brandished a knife and demanded the bank deposit bag. The suspect then ran to a vehicle that police say was driven by a female with a light complexion and dark hair. The vehicle is described as a green Mitsubishi with a broken out window with plastic covering.
Police say the suspect was identified by the victim, as well as by ATM photo footage from the bank.
Sanchez, (aka Big John), is a resident of Toppenish, and Sunnyside police believe he may be in the Yakima or Toppenish areas.