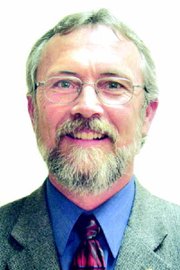 OLYMPIA - Rep. Dan Newhouse last Friday was re-elected to the position of Assistant Republican Floor Leader by his Republican colleagues in the state House of Representatives.
As assistant floor leader, Newhouse (R-Sunnyside) is responsible for assisting the floor leader in developing and implementing floor strategy during legislative debate. In addition, he is a member of the leadership team that sets legislative priorities, and creates a plan to adopt policies supported by the caucus.
"I'm honored to continue to be a part of this leadership team," said Newhouse. "I look forward to working with Rep. DeBolt and the entire leadership team, and believe that the members of our caucus will be a unified force in Olympia this sesson.
"We are focused and ready to bring positive ideas and solutions to the table, and will represent the House Republican legislative priorities well as we work together as a caucus for the best interests of Washington families," Newhouse added.
The Sunnyside lawmaker also serves as assistant ranking Republican on the Capital Budget Committee and has served on the Financial Institutions and Insurance Committee and the Economic Development, Agriculture and Trade Committee.
Newhouse two weeks ago was elected to his third term in the state House of Representatives. The 15th District legislator is a lifetime resident of the Lower Yakima Valley. He and his wife Carol have two children-Jensena and Devon.