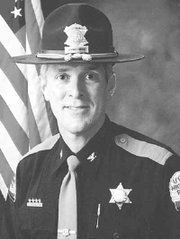 A pair of 363 and 328 two-game efforts from Pasco's Amy Bamford and Allyssa Souza was too much too overcome for the Sunnyside High School girls bowling team yesterday afternoon.
The Bulldogs left Sunnyside's Valley Lanes with a 3-1 victory over the Lady Grizzly keglers.
The lone point earned by the Sunnyside girls came in the first of two Baker games, a 153-136 victory. The Baker format calls for each member of the five-girl squads to alternate taking shots throughout the 10 frames. Pasco secure the match victory with a 161-142 win in the second Baker game.
The Bulldogs opened Tuesday's match with a convincing 765-591 win. Pasco got a game best 182 from Bamford in the first contest, as well as a 168 from Souza. In the losing cause, Sunnyside's Michele Williams rolled a team best 136.
In game two, Sunnyside's Veronica Uribe tossed a team best 178 and teammate Kayla Coder added a 169, but it wasn't enough as Pasco prevailed, 762-733. Bamford again was tops for the Bulldogs, rolling a 181 that game.
Sunnyside's JV also dropped a 3-1 decision to Pasco yesterday, despite a fine two-game 283 from Mari Prado (158-125). The lone point secured by the Lady Grizzly JV came in the second Baker game, a 121-83 victory.
First Game
Pasco varsity
Yvette Yzaguirre 154
Amy Bamford 182
Angie Yzaguirre 127
Heather Carpenter 134
Allyssa Souza 168
Total 765
Sunnyside varsity
Kayla Coder 109
Jackie Francis 116
Veronica Tlatelpa 108
Michele Williams 136
Veronica Uribe 122
Total 591
Second Game
Pasco varsity
Yvette Yzaguirre 142
Amy Bamford 181
Angie Yzaguirre 125
Heather Carpenter 154
Allyssa Souza 160
Total 762
Sunnyside varsity
Kayla Coder 169
Jackie Francis 121
Veronica Tlatelpa 112
Michele Williams 153
Veronica Uribe 178
Total 733
Baker Games
Pasco 136
Sunnyside 153
Pasco 161
Sunnyside 142