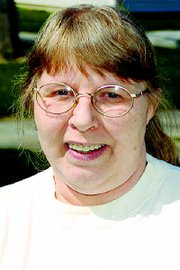 Sunnyside's newest appointee to the city's Housing Authority, Mae Haney, describes herself as an "insider".
That's because she lives in one of Sunnyside's federally subsidized apartments on Federal Way.
"I know some of the things that need to be done that need to be addressed," she said.
Haney, who was appointed last week, sees the Housing Authority's role as a way to "make sure that people with low income or disabilities have decent housing." The same goes for migrant families, she says.
Haney has lived at the Federal Way apartment for five years and in Sunnyside for six. She says she knows what it's like to be homeless and looks forward to serving on the Housing Authority.
"I want to go forward because I like to help people get what they need," she says, defining needs as "food on the table and a roof". She adds, "A lot of people have wants, but wants and needs are two different things."
Though she has first-hand experience with living in subsidized housing, Haney said she will also take on the role of a learner.
"Until I have had time to see all the different housing we have (for low income, disabled and migrant workers), I don't know what needs to be done," she said. "I'm hoping for a grand tour soon," Haney added with a smile.
Haney does know she'd like to see more done to maintain the city's existing subsidized housing stock. "It's hard to get funding to do it," she said of the federal programs.
Most of all, she just hopes she can help the Housing Authority and the community.
"It will be a learning experience," Haney said of serving on the board. "Hopefully I can use some of my experiences to help."