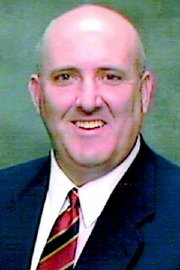 Pocatello, Idaho native Robert Fawcett is the new executive officer for the Boy Scouts of America - Grand Columbia Council, based in Yakima.
The Grand Columbia Council covers about one-third of the geographic area of Washington state, stretching from Omak, near the Canadian border, down to Prosser. To the west, the area reaches to Ellensburg and Cle Elum.
Fawcett oversees a region that includes the Lower Yakima Valley. Frank Villanueva of Sunnyside remains the executive for the local district here.
Prior to taking the Grand Columbia Council position effective May 1, Fawcett is finishing up service as the Scout Executive of the Maui County Council, Hawaii. He began his career with the Boy Scout program in 1984.
Fawcett is a graduate of Brigham Young University and holds an undergraduate degree in Scout Administration. He is also an Eagle Scout.
He will be joined in Yakima by his wife Chris and three children.