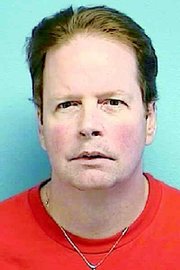 The Yakima Sheriff's office reports that Eric D. Chandler, a registered sex offender, now lives in Grandview in the 1200 block of South Euclid Road.
Chandler, 38, was convicted in Benton County Superior Court in July 1978 on two counts of first degree rape. He is described as six-foot tall, weighing 220 pounds with brown hair and brown eyes.
The Sheriff's office says Chandler is a level two sex offender, which means he has the potential to re-offend.
Chandler has served the sentence imposed on him by the courts, the Sheriff's office notes, and is not wanted by law enforcement authorities.