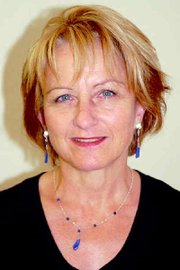 GRANDVIEW - Very few votes were cast in the primary election for Grandview City Council position number two, in which incumbent Jan McDonald has forged a healthy lead.
McDonald's opponent in November's general election is still undecided. Larry Bolan curently is the front runner to square off against McDonald, as he is leading fellow challenger Mary Barrett by a 109-93 vote count. According to Kathy Fisher of the Yakima County elections department, there are 120 ballots left to be counted.
Of the 497 ballots counted so far, McDonald garnered 290 votes, or roughly 58 percent.
Both McDonald and Bolan expressed disappointment with voter turnout.
Said McDonald, "I think it's a privilege to vote and it's our duty to vote. I was disappointed for the city."
Bolan said that as part of his campaign, he had hoped to jar more voters into being more interested in the election process. "I would've liked to have seen more voter turnout," Bolan said.
Barrett could not be reached for comment this morning.
McDonald said that, heading into the fall election, she's going to continue to rely on her personal style.
Bolan said that feedback he has received has indicated he needs to conduct a more positive campaign.