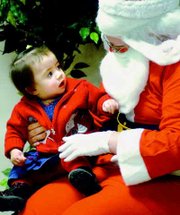 GRANDVIEW - Grandview police responded to a fraud report with a hefty price tag this past Friday.
According to police, a Grandview man in the 300 block of East Second Street told officers that two unauthorized transfers from his business account took place, totaling more than $37,000. The money was transferred to banks in Poland and Russia. According to police, a third attempt was made to transfer $12,000 to another bank in Russia, but the local bank denied the request. Police are investigating the case, which will likely be transferred to federal authorities.
Also Friday, alert security guards at Safeway spotted a woman allegedly stealing a package of diapers. When confronted and asked for a receipt, the woman fled. Police traced a vehicle license plate to an address in Mabton, but it was no longer the woman's address.
A 16-year-old female was arrested at Grandview High School Friday for fighting with a female classmate and is facing a simple assault charge.
Two vehicle prowls were reported on Saturday. The first took place in the 1000 block of Arikara Drive in which a stereo was stolen. The second vehicle prowl occurred in the 100 block of Apache Drive and a stereo, back pack, speakers and wallet were taken.
On Sunday, Grandview police responded to a possible shots fired call in the 600 block of Wilson Highway. A witness reported that a window at a residence had been shot, but police found instead that rocks had been thrown at the window.
Also Sunday, a man was arrested for allegedly shoplifting two flashlights and batteries at Safeway.