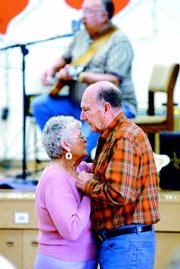 OLYMPIA - Failure to adequately supervise convicted felons after their release into the community has caused tragic consequences for innocent bystanders. As a result, Rep. Dan Newhouse (R-Sunnyside) has joined Republican colleagues in sponsoring legislation to hold felons accountable while they are finishing their sentence outside prison.
"The Department of Corrections has been falling short in protecting citizens and it's time to put a stop to the systemic flaws in the system," said Newhouse.
"There have been too many families victimized at the hands of inadequately supervised felons," Newhouse continued. "It's time to say 'enough is enough.' We need to put family rights before felons' rights."
Newhouse is co-sponsoring House Bill 2084 to more closely monitor felons released into the community. The bill would require the Department of Corrections to place a freeze on early releases until they are able to effectively supervise them in the community.
House Bill 2084 would also:
• Increase penalties for violating conditions of release, from 60 days in jail to being sent back to prison for the rest of the original sentence.
• Require the Department of Corrections to perform unannounced, random inspections of offender's homes to find drugs, guns or other evidence of criminal activity. (The DOC can already do this, says Newhouse, but isn't, much to the frustration of community corrections officers.)
• Require the Department of Corrections to investigate and produce written reports for all crimes committed by those under community supervision.
• Require the the Department of Corrections to report annually to the Legislature on caseload, recidivism and any systemic problems in the program.
House Republicans have called for a joint hearing on this issue with the Secretary of the Department of Corrections, the governor and House and Senate public safety and corrections committees.
Newhouse cited a recent high profile case of a police officer who was killed by a felon with 20 convictions.
"The current process isn't working. We need to hold felons accountable, and we also need to hold the governor and Department of Correction leadership accountable," said Newhouse. "Community corrections officers are working with tremendously high caseloads. We must rectify this situation so law-abiding citizens are safe in their community."