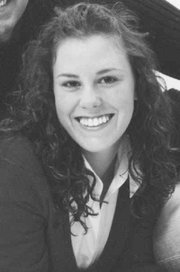 PAID OBITUARY
GERALD DAVID WHITNER
Gerald David Whitner, 57, passed away on Monday, Jan. 8, 2007, in Goldendale.
He was born July 31, 1949, in Bremerton to Paul and Patricia (Ziska) Whitner.
As a young boy, Jerry moved to Sunnyside, where he grew up and attended school. He joined the U.S. Army on Nov. 12, 1968.
While serving his country, Jerry traveled to Vietnam and Korea. It was in Korea, where he met the love of his life, Nam Sun Choi. Mr. Whitner was honorably discharged from military service on March 10, 1972. Jerry and Nam Sun moved back to the states. He worked at the aluminum plant near Goldendale in 1972. After the plant closed he worked for Doley's Farm, then he went on to own and operate JNP Trucking. In 1991, Mr. Whitner then opened Jerry's Stop & Go, which he owned and operated until 2005. In 2004, he and Nam Sun bought the Ponderosa Motel.
Jerry enjoyed hunting, fishing (especially for trout) and most recently, playing around with computers.
He always dreamed of owning a chopper and a red sports car convertible.
Mr. Whitner is survived by his loving wife, Nam Sun of Goldendale; one son, Paul Whitner serving in the military, stationed in Korea; one daughter, Jamie Whitner attending college in Pullman; one brother, Kenneth Whitner of Goldendale; two sisters, Paula DeLorme of Great Falls, Mont. and Theresa Robertson of Sunnyside; one uncle, Dick Whitner; his aunt and uncle, Anna Mae and John Travis; and numerous nieces and nephews.
Jerry was preceded in death by his parents, Paul and Patricia Whitner.
Funeral services will be held Tuesday, Jan. 16, 2007, at 11 a.m. at Erdman Funeral Home, with burial to be held at Mt. View Cemetery.
There will be a reception at Klickitat County PUD following the services. Erdman Funeral Home in Goldendale is in charge of arrangements.
More like this story