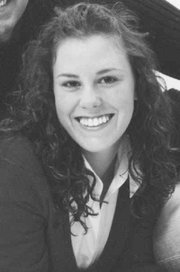 I was asked this past weekend where on earth we get all the story ideas from and because I thought it was such a good question, I thought I'd share the answer with you.
Story ideas come from everywhere.
Yup, that's right. Everywhere and at any given time.
A lot of news tips are called or emailed in to the newspaper. Online, there's a button at www.dailysunnews.com that you simply click and...voila! Your tip finds its way to the editor.
Sometimes we reporters get news tips from our friends. A simple conversation can turn into a fascinating story, as was the case with the recent juvenile diabetes article. I thought it was a great way to spread awareness.
All of us reporters are subjected to meetings, whether it be city council, school board or Rotary. Those are great sources to hear about what's going on in the communities we cover.
A lot of story ideas make their way to our editor via our personal involvement in organizations and clubs. Not so much, per se, about what's going on with our groups as much as the fact that we get to know people who feel comfortable enough with us to say, "Hey...this right here might make a good story..."
One of the biggest challenges for me is the actual writing process when doing a personal column, as is the case right now. Sometimes you'll see a Gross Point Blank in every issue we run the Opinions page. Then, if you're an avid reader, you'll notice I won't have a column published for up to a week and a half.
I struggle at times to come up with ideas for my personal columns, but lately that's gotten a little better, because I'm on my toes thinking, "What can I write about." Sometimes I see something hilarious. Sometimes something outrageous. Sometimes something that makes me passionately angry will spark a column (alright, only one column had that voice to it).
While you can't help with my column, you can help build the newspaper. If you have an idea, call it in.
If you're questioning whether or not it's a good one and are too unsure to call, visit our website and click-it in.
More like this story