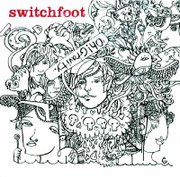 Why can't we keep it together?" Jon Foreman, vocalist and guitarist for the band Switchfoot asks in the song 'Oh Gravity."
The San Diego five featuring Foreman, his brother Tim Foreman on bass, Jerome Fontamillas on guitar and keyboards, Drew Shirley on guitar and Chad Butler on drums, use their third Columbia Records release, 'Oh Gravity' to explore questions and frustrations from the American dream to the dehumanization that comes with technology.
The album has 12 tracks and was released Dec. 26. It is the follow-up to 2005's 'Nothing is Sound'.
It's pretty good.
The first song on the album is a fast-paced, catchy tune about the world's population and the problems we have.
In the back room of the Pentagon, There's a thin man with a line drawn, With a red jaw and red bite, Watch the headline on the next right.
Foreman goes on to ask Why can't we keep it together, adding, We're connected, We're connected.
American Dream talks about how our dreams are ruled by success and expensive things, not the priorities that really matter.
When success is equated with excess, The ambition for excess wrecks us, Foreman writes poetically.
The song Faust, Midas and Myself is an interesting little diddy. It offers the classic Devil's offer with a modern twist.
Dirty Second Hands speaks about the dehumanization that comes with technology. You're not quite as tough as you thought, You bought the American rot, The very seed that you thought you shot, With dirty second hands, dirty second hands, You might be right, The fight might be right inside you, The blind leading the lied to.
Some pretty hard-core lyrics for a one-time Christian band.
The three guitarists in the band makes Switchfoot's sound crisp and unique. It's a worthy effort that's sure to win over more fans.