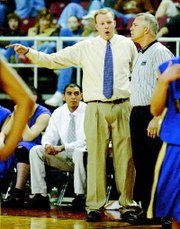 PAID OBITUARY
Cecil Still, 81, of Grandview died Friday, March 2, 2007, at his home. He was born Dec. 6, 1925, in Freck, Ark. to Roy and Ottie Still. In 1949, he married Janie B. Jones in Yellville, Ark. He served in the U.S. Army during World War II.
He is survived by eight siblings including his twin brother, Ethal Still, as well as Colleen Haynes (Bud), and AJ Still (Betty), all of Grandview; Noma Edens (Neil) of Richland, Jewel Still of Elma, Rose Haynes of Kennewick, Roy Still (Ella) of Finley, and J.B. Still (Carmen) of Carnation.
He was preceded in death by his parents, and four brothers; Hank, Verl, Ewell and Ray Still.
Funeral services will be held Tuesday, March 6, 2007, at 1:30 p.m. at Smith Funeral Home in Grandview, with burial to follow at Grandview Cemetery. Smith Funeral Home is in charge of arrangements.
Those wishing to honor his memory may contribute to the Lower Valley Hospice.
More like this story