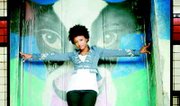 "Good tunes" is how I would describe Susan Cagle The Subway Recordings.
Cagle began her career in the subways of New York City. Keeping with the roots of her music, she recorded her CD live from the subways. But, the music is not grimy nor does it reflect anything negative associated with subways.
The music is clean, has a folk-rock sound to it and really appealed to this listener.
Producer Jay Levine of Columbia Records discovered Cagle during one of her subway shows. She still performs in the subways and reminds me much of Sheryl Crow.
Her voice is pure and mesmerizing. Her music is inviting and tantalizes the soul.
Cagle plays her own guitar with a band that sounds in touch with her rhythm.
The first track on The Subway Recordings speaks of an encounter with someone she met in the subway. She asks if he likes "Shakespeare" (the title of the track). It is a romantic tune and she sings about the man walking her home and she stops him from kissing her. She wants to know more about him before crossing the threshold to something more.
The third track, "Dream," is yet another romantic tune about loving someone and having to be apart.
All of Cagle's songs on this CD are romantically inclined and have longing in them. They are not, however, melodies so much as stories to be shared in her special way. I would not classify the music as something anyone would slow dance to, but sway to perhaps. I think pondering the message is what is of importance in the tunes Cagle strums.
If it is not someone who has touched her heart, it is her reaching out to touch their heart. She is not pretentious, just honest about matters of love and the desires to be that "special someone" to another "special someone." She is raw about the fact that matters of the heart are not something to be frivolous about, but rather to treasure.
Cagle is on her way and her music has an appeal for everyone. Good listening is here in her music for anyone looking for something new.