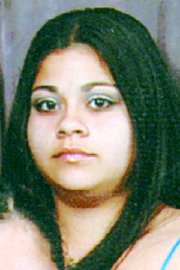 The family of Araceli Espindola, 17, has been looking for the Sunnyside High School student since Monday afternoon.
Espindola is the daughter of Ricardo and Maria Espindola of Sunnyside.
Her sister Norma says Espindola was last seen leaving the Sunnyside High School campus at lunchtime on Monday. She was seen with her friend Araneli Carrillo, who is also missing.
Neither girl returned to their homes or to the school after lunch.
Carillo's parents, Lucina and Miguel Carrillo of Sunnyside, have not seen the girls either.
"They are very concerned," said Espindola's sister.
She said it is unknown if the girls got into a vehicle at lunch or where they might have gone.
"She doesn't usually do this. She usually will let us know where she is at," said Espindola. "No one seems to know where she is."
The younger Espindola was last seen wearing a gray sweater and blue jeans. She is approximately 4' 11" tall and weighs between 130 and 140 pounds.
Anyone with information can contact Espindola's sister Norma at 830-6396 or the Sunnyside Police Department at 837-2120.