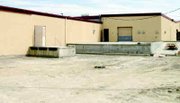 PAID OBITUARY
Maria Gonzalez, 66, of Grandview died on Friday, May 18, 2007, at Regional Hospital in Yakima.
She was born July 5, 1940, in Edcouch, Texas, the daughter of Carmen and Francisa Cadengo. On March 31, 1968, she married Francisco M. Gonzalez of Grandview.
She is survived by her husband, Francisco M. Gonzalez of Grandview; two daughters, Yolanda Garcia and Sylvia Gonzalez; one grandson; four brothers, Antonio Cadengo, Guadalupe Cadengo and wife, Sylvia, and Enrique Cadengo and wife, Victoria, all of Grandview, Carmen Cadengo Jr. and wife, Linda, of Kennewick; four sisters, Josefina C. Vasquez and husband, Zacarias and Angie Cadengo, all of Othello, Juanita Cadengo of Grandview, and Sulema C. Vargas and husband, Eliseo, of Mabton.
She was preceded in death by her parents, Carmen and Francisca Cadengo.
Viewing and visitation will be held Monday, May 21, 2007, from 1 to 8 p.m. at Smith Funeral Home in Grandview.
Funeral services will be held Tuesday, May 22, 2007, at 10 a.m. at Principe De Paz Chapel in Grandview. Smith Funeral Home is in charge of arrangements.
More like this story