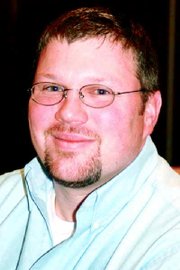 Edith Leal, 65, of Yakima died Sunday, Nov. 4, 2007, at Yakima Regional Hospital.
She was born in Hanford, Calif. She was a homemaker.
She is survived by one son, Frank Coral of Yakima; and two daughters, Dorothy Leal of Sunnyside and Emily Hernandez of Corcoran, Calif.
Viewing will be held today, Thursday, Nov. 8, 2007, from 10 a.m. to 8 p.m. with a Rosary to be recited at 6 p.m. at Valley Hills Funeral Home Chapel in Sunnyside. Mass of Christian Burial will be held Friday, Nov. 9, 2007, at 10 a.m. at St. Joseph's Catholic Church, with burial to be held at Lower Valley Memorial Gardens in Sunnyside.
Valley Hills Funeral Home is in charge of arrangements.
More like this story