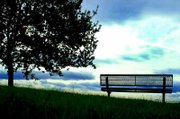 The Sunnyside Chamber of Commerce will soon be getting a $13,000 transfusion.
The Sunnyside City Council last night unanimously voted to amend the current budget, increasing the Sunnyside Chamber of Commerce's appropriation to $42,000, a $13,000 increase.
The 2007 budget provided $29,000 to the chamber for advertising purposes.
This was $10,000 less than the 2006 budget, due in part to a ruling by the attorney general's office, clarifying how money received from the lodging tax could be used. Before 2006 cities were using the money in a variety of fashions until the attorney general came out and said the money could only be used to reimburse for advertising.
Earlier this year the state legislature approved SSB 5647, which became effective July 22, 2007. This legislation amended the statutes to allow municipalities to contract with providers of tourism promotion, such as the chamber, for not only reimbursement of advertising expenditures, but also cost of operation, maintenance and funding of tourist-related events.
With this amendment the Sunnyside chamber feels it can accomplish two goals, provide flexibility to expend current monies on operations and maintenance, and direct additional funding to costs of operations and promotion of coming tourism related events.
Sunnyside City Manager Mark Kunkler told the council the city does have some flexibility and the tourism fund looks good. He projected a balance of $117,000 at year's end.
"I think we're financially sound in this area," he said.
Councilman Bill Gant said the council needs to support these entities in the Sunnyside community that bring recognition to what is trying to be done in Sunnyside.
Councilman Bruce Epps added he thought the chamber has grown significantly in the past year.
"I think it's important to carry on," he said.
The money received from the hotel lodging tax is specifically designed for tourism and cannot be spent on anything else.
Sunnyside Mayor Ed Prilucik told the council it should get this money out into the community as soon as possible.
Sunnyside Chamber of Commerce Director Pam Turner said she will still seek funding from outside contributors.
"We want to be financially independent," she said. "We are hoping one day to not have to use city money."