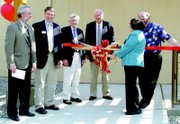 It's lovely having so many siblings. Between all of them, you can get expert opinions on just about anything.
The other night my son informed me that he and some buddies want to form a rock band and the big decision on his plate was whether or not to play bass guitar or vocals.
My response? "I've got a brother for that!"
My brother Russ, who's 46, has been in a band for as long as I remember and plays bass, so we gave him a holler.
Guess who's getting a guitar for Christmas?
What brought my attention to all this is the next night, my son needed help with his math homework.
I don't do math, I've got a brother for that!
Eddie, who works in mental health, (yes, this comes in handy, too) is actually a mathematician extraordinnaire.
Needlessly said, Dennis got a good grade.
Eddie gets called on the most because he's also a brilliant chef and me....not so much. If it's anything other than browning hamburger, I hit speed dial.
And you know what? I think Eddie looks forward to hearing from me nightly.
If I need to commiserate over a bad football play, I've got a brother for that! The oldest, Scott, has a great ear for my sports rants.
Scott's also the uncle that my son fears the most, which is going to prove priceless come the teenage years.
It's time to wrap up this column. It's got to go to press so I can clip it and ship it to the three Thornbrugh brothers and let them know I need a mechanic, housekeeper and landscaper.