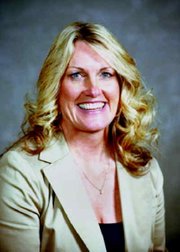 Carol Allen is president-elect of the Healthcare Volunteer Resource Professionals board of directors.
Allen is the director of volunteers for Sunnyside Community Hospital and was elected to the post last month by the resource professionals board.
Allen brings more than 18 years of volunteer services management experience to her new position. Allen, who lives in Yakima, has been a member of the volunteer resource professionals for over 10 years, and has served on the board of directors for two years in a variety of capacities, including chair of the education and product development committee.
In the president-elect position, her new responsibilities will include serving on the volunteer resource professionals executive committee, chairing the leader relations committee, developing the association's strategic plan, and in the absence of the president, assuming the duties of that office.
Allen will begin her new duties on Jan. 1, 2009.