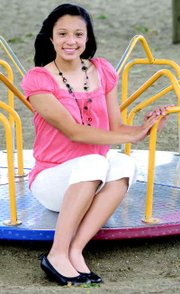 It was absolutely disheartening to learn the Grandview VFW Post is in as much trouble as it's in.
Back when I was a cub reporter at the Grandview Herald, a mere stone's throw from the post, members took me under their wing. Little did I know they'd become like family.
I recall meeting Louise Bianchi, a Ladies Auxiliary member and wife to then Post Commander Tom Bianchi. She'd asked me to do a story about something the post was doing.
It wasn't long before Louise became a second mom to me. So much so that to do this day I call her mom.
There are numerous people at the post that I feel tremendous affection for, like the vet who nicknamed me "Scoop", Waine Baird.
Waine can be cantankerous, a feisty man with a sometimes acid tongue. But Waine's told me for years, "Scoop, you're the only person in this world I can't say anything bad about."
Every time he says it, it's like I'm hearing it for the first time and it's music to my ears.
Then there's Mr. Fowler. Actually, almost everyone calls him Uncle Harry. But from the moment I met him, I knew utmost respect was the rule, not the exception, so I've always called him Mr. Fowler. The first time I did, he said, "What's that, what'd you call me?" I repeated, "Mr. Fowler." He grinned and said, "I like that."
There's a zillion examples I can give you of unique individuals at the post that I'm close to.
To hear that my veterans and their supporters, like Ladies and Mens Auxiliary members and AmVets and Sons of AmVets, may not have a club to call home because of blatant irresponsibility of the books is just unsettling.
Chief among my concerns is the money longtime member Don Pierce raised for the veterans memorial out in front of the Division Street building: $6,000 he raised and all of it's gone.
Don must be in his 80s, but if Don's on a mission things are gonna get done.
Like the year that he became vehemently disgusted that dead veterans were being honored with an unreliable, warbley cassette version of Taps.
Don was fed up. So he walked the streets of Grandview in the heat of day in his Color Guard uniform, seeking donations for a bugle that one could simply press to one's lips. The sound of Taps is played by the bugle itself.
It brought a much needed sense of decorum to military burials.
Don worked hard for that and there's no doubt he worked hard for the now missing money for the veterans memorial.
I don't think there's a person out there who doesn't want to point the blame somewhere about the financial ruin the post is in.
But rather than doing that, I'd like to see the House Committee renew their dedication to strict oversight of the cantina manager and day to day business operations of the club.
The House Committee needs to demand monthly to view the list of invoices and to see a reconciled bank statement. Income from the same month and year prior to the year being evaluated needs to be compared to see if there are losses or gains. Then those losses or gains need to be evaluated.
The House Committee also needs to demand to see tax statements and proof of payments. Oh, and they need to hire an independent auditor twice a year to review post accounting activities.
Being a volunteer is a thankless job. Yet these men and women do so tirelessly, to make life better for veterans and their families.
It's time to toughen up and crack down--throw caution to the wind when it comes to being concerned about angering or hurting the feelings of the person responsible for keeping the books at the post.
Perhaps by now the House Committee has already implemented these safeguards. After all, at the minimum, it was a $32,000 lesson learned.