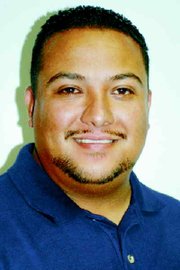 Sunnyside School Board Director Miguel Puente has been elected to the board of directors of the Washington State School Directors Association, where he will represent 14 school districts that make up ESD 105.
Puente was elected by his peers in the association's south central region, which includes school districts in Yakima and Kittitas counties, as well as portions of Klickitat and Grant counties.
Puente said one important role he'll play is to move the association into a stronger position of leadership.
"(The association) is transitioning more and more into leadership and professional development for school board directors," he said. "I see myself as having a key role in that, which is exciting."
He said he'll also "accurately portray" the work being done in ESD 105, a district that has unique challenges in two areas: poverty and language learner programs.
"Those two (things) combined with each other really create unique challenges and opportunities for us," he said, adding that successful work being done to overcome those challenges is something he's eager to share at the state level of leadership.
"It'll be a chance to tell our story," he said.