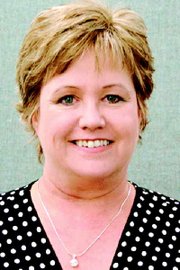 OLYMPIA - A bill sponsored by Sen. Jim Honeyford (R-Sunnyside), aimed at protecting children from deadly allergic reactions, passed the Senate yesterday by a vote of 48 to 0, with one member excused.
Substitute Senate Bill 6556 now moves to the House of Representatives for consideration.
"Children spend a majority of their time at school, and we have a special obligation to make certain that staff members are adequately trained to respond to emergencies," said Honeyford. "This legislation will start our schools down the path to having a plan in place to deal with this serious issue."
SSB 6556, which was requested by Sunnyside City Councilwoman Theresa Hancock, directs the Office of the Superintendent of Public Instruction, in consultation with the Department of Health, to develop anaphylactic policy guidelines for schools to prevent anaphylaxis and deal with medical emergencies resulting from it.
Anaphylaxis is an allergic hypersensitivity reaction of the body to a foreign protein or drug. Anaphylaxis can be caused by drugs, insect stings, foods and inhalants. In some cases it can result in convulsions, unconsciousness and even death. Epinephrine is used to treat anaphylactic reactions.
If the bill is passed into law, by March 31, 2009, the superintendent of public instruction must report the guidelines to school districts. By Sept. 1, 2009, each school district must use the guidelines to develop and adopt a policy to assist each school to prevent anaphylaxis.