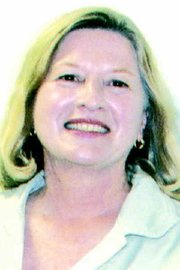 Jerri Honeyford of Sunnyside has long been interested in the historic value of old barns, now she will have input on a variety of historical buildings in the state.
That's because Honeyford, wife of State Senator Jim Honeyford, was recently named to the governor's advisory council on historic preservation.
"It's not something I really sought," says Honeyford. "It's something the others on the barn committee wanted me to do." She added with a laugh, "It was rather a surprise!"
Besides chairing a committee dedicated to saving historic barns, Honeyford is also on the board of the Washington Trust for Historic Preservation.
Honeyford said her time in western Washington and traveling around the state with her husband has given her a desire to see historical buildings preserved.
That includes right here in the Yakima Valley.
While sorry to see the demolition years ago of the Andrew Carnegie library building in Sunnyside, Honeyford does see hope for local fixtures.
A hop kiln in Wapato is one of the buildings that she'd like to see added to an historic register. She also praised the Sunnyside Museum's use of the old Ball Funeral Home building, and expressed interest in getting it listed on a register so it can continue to be preserved.
Honeyford said another potential candidate for inclusion on a possible register of historic buildings is the Sunnyside Post Office, which will be put on the market once the postal service moves to another building a few blocks away.
"I think it's a gorgeous building," she said of the current post office building.
The role of Honeyford and others on the advisory council will not only include reviewing buildings as possible candidates for inclusion on state or national historic registers, but singling out buildings and sites that are endangered and in urgent need of preservation.
Honeyford said there is a criteria buildings must meet to be placed on an historic register, and that there can be financial benefits for a property owner who pursues accurate preservation of a building.
The advisory council works with the state's Department of Archaeology and Historic Preservation. For more information about building preservation and historic registers, contact the department at 1-360-586-3065
Honeyford's service on both the governor's advisory council and on the barn committee will actually converge during the council's first meeting of the year later this month, at which Honeyford will present a list of barns from around the state-including three from Bickleton-for possible inclusion on a historic register.
Whether it's a rural barn or downtown post office, Honeyford said her motivation to get involved in building preservation stems from agricultural roots.
"I wouldn't do it if weren't for being able to help our own, our farming roots," she said.
Honeyford said she admires the track record of many European countries that maintain and preserve their historic buildings.
"When you go to Europe they keep their buildings for years and fix them up," she notes. "It's a waste of materials and beauty and sense of history to destroy them."