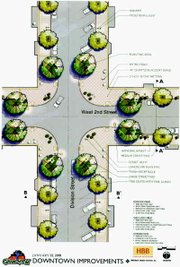 I am supporting the Sunnyside School District's maintenance and operation levy for the following reasons:
• We are currently paying $1.34 for each $1,000 of assessed evaluation on our property. The replacement levy request is for $1.20 per $1,000, and raises about $1.4 million in local money.
• The state equalizes that money with an additional $4.6 million so that our local school district will have about $6 million to use for student programs. If we do not pass our local levy, we do not receive equalization money from the state. The $4.6 million is then distributed to districts that do pass a maintenance and operation levy.
• If this maintenance and operation levy does not pass, our school bonds will still have to be paid. Our taxes would go up from $1.34 to the $1.70 level. We would be paying more and our schools would be receiving $6 million less.
Please join me and vote YES and pay less on Feb. 19, 2008.
/s/ Mac Chambers, Sunnyside