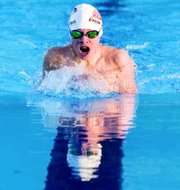 The Yakima County Coroner's Office today confirmed the identity of the girl found floating in an irrigation canal near Sunnyside earlier this month.
Jacqueline Abundez of Grandview, 17, was found on Friday, July 4, with an apparent shotgun blast to the chest in the 5500 block of Emerald Road.
In an attempt to determine her identity, Yakima County Sheriff's deputies released her jewelry and a description of her clothing to the media.
Detective Dave Johnson said that his department is pursuing all leads in the murder case.
"We don't know where the crime occurred, but we know it happened in Yakima County," he said.
Johnson said there's no indication that the murder was gang-related.
Before publicly releasing her identity, the coroner's office was waiting on dental records that arrived this morning, Wednesday.
Detectives are asking that individuals with information regarding the incident to call 509-574-2500.