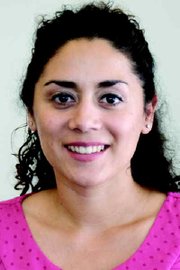 Sunnyside Recreation Director Sandra Medrano has turned in her resignation to the city of Sunnyside, effective Aug. 10.
Medrano is leaving to take a position with the Sunnyside School District. She will teach fifth grade this year at Chief Kamiakin Elementary School.
"It was great working with her, she was a great help," said Silvia Corona, an employee with the Sunnyside Recreation Department. "It was an honor to work for her, she taught me all I needed to know to be a city employee."
Medrano has worked for the city for the past nine years and spent the last year as Recreation director.
According to Sunnyside City Clerk Debra Estrada, no decision has been made on when a replacement for Medrano will be named.