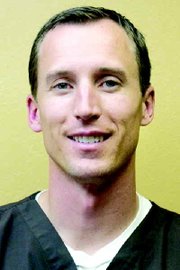 With a federal grant in hand, the South First Street expansion project tops a wish list of 22 street improvements for the city of Sunnyside.
Last night, Monday, Sunnyside's public works director, Jim Bridges, identified the list of 22 upgrades as part of the city's six-year transportation improvement program.
In a memo presented to council last night, Bridges said the street plan covers the years 2009 to 2014.
Bridges will provide a formal plan with prospective cost figures for council to take action on during the council meeting on Monday, July 14.
He said there is no priority established for the projects, rather, they rise to the top of the list as grant funding is received. South First Street, for example, has funding to provide curb, gutter and sidewalk, as well as turn lanes, traffic signals and a ditch enclosure.
Other items on the list include a city-wide traffic and intersection study, an upgrade for the entire length of Yakima Valley Highway within the city limits and improvements to North 16th Street.
Beckner Alley, Scoon Road, Lincoln Avenue, East Edison Avenue, South Sixth Street, the Bridge Street bridge, Ninth Street, 13th Street, 11th Street, Riverside Avenue and Grandview Avenue are also on the city's to-do list.
Councilwoman Theresa Hancock expressed concerns about the condition of city sidewalks, noting they are difficult for the handicapped to negotiate. "City-wide ADA accessibility needs to be put on high priority," she said.
Bridges agreed, noting that even though it is usually the property owner's obligation to fix sidewalks, something needs to be done to fix city pedestrian pathways. He suggested grants or, lacking those, local improvement districts as ways to improve city sidewalks.