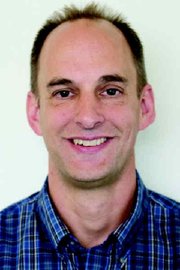 Running a marathon is a lot of work. So much work in fact, it sometimes helps to have a goal attached to help the person to the end.
That was the case for Sunnyside's Harlan Halma. At 46, Halma decided to participate in the Yakima River Canyon Marathon this past April. He said he had done the run about five years previously and knew how hard it would be to train and make it through it.
"If I was going to train and go through another one I was going to have a goal," Halma said.
That goal was to qualify for the Boston Marathon in April 2009. He did just that by running the 26.2 miles in Yakima in 3:29.51. He said for his age group he needed to run the marathon in at least 3:30.00.
Why the Boston Marathon?
"It sounded fun and educational to bring the kids out to the northeast for a week," he explained.
Halma, who runs the triathlon in the Tri-Cities every year, is no stranger to running marathons. To prepare for the marathon Halma ran in Yakima, he ran an average of five times a week.
He's taking a small break from running now, instead working in more bicycling and when the weather warms up, swimming.
He said he is now training for the triathlon in the Tri-Cities Labor Day weekend. He won't start preparing for the Boston Marathon until four months before the event.
He said it was a great feeling to qualify for something so big.
"It was elation tempered by exhaustion," he added.
Just participating in the Boston Marathon will be the fun part for him, he said.
Harlan Halma