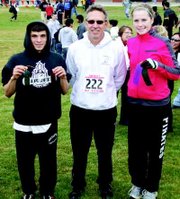 MABTON - Mabton Police have identified a man they say is responsible for causing mass panic in this small community in the days leading up to Halloween.
According to Police Chief Robert Perales, the 18-year-old male posted videos on a popular social networking internet site that caused rumors about potential Halloween violence in the community.
As a result, Mabton's football game was moved to Cle Elum this past Friday and "senior night" was actually celebrated at the high school at noon.
Perales said search warrants were obtained to track down the internet user and when police did, the individual "cooperated and took full responsibility."
Perales said the Mabton man is under investigation and may possibly face criminal charges and civil issues stemming from the case.
The man is not in custody at this time. Perales said he is awaiting to hear back from the prosecutor.