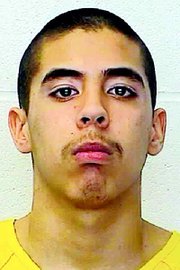 Sunnyside police have released a photo of Armando Hernandez Gonzalez Jr., 17, who is a suspect in the Monday, Nov. 17, shooting death of Eric Vargas.
An arrest warrant has been issued for Gonzalez with requested charges of murder in the second degree, assault in the first degree and unlawful possession of a firearm.
Police are asking anyone with any information to the whereabouts of Gonzalez to call 836-6200.