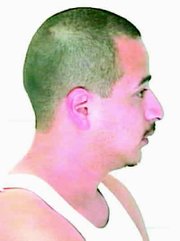 GRANDVIEW - The Grandview High School girls volleyball team had an easy time last night against the Ellensburg Bulldogs, winning 25-6, 25-16, 25-22 to improve its CWAC record to 7-1.
"It wasn't quite as competitive as we thought it would be," Grandview Coach John LaFever said. "We physically over powered them."
LaFever said his team relaxed a bit in the second and third games, but he was still happy with the win.
"This is a team we might meet in the District playoff," LaFever said. "We're pretty happy with the match."
Kinzi Poteet finished the game with 16 kills, five blocks and six digs. Teammate Sydney Mottice had 12 kills, seven digs and three blocks.
"Our spikers did a pretty good job," LaFever said of the play by Poteet and Mottice.
Brandi Atkinson also had a good game for the Lady Greyhounds. She finished with 24 service points, including four aces. Vanessa Medina had 10 digs, 22 assists, seven service points, two aces, one block and two kills for the Greyhounds.
"Vanessa has been playing really good defensively," LaFever said.
Other Grandview players putting up big numbers were Meghan Smasne, with four kills and three digs, and Kaitee Eucker, who had nine service points, four digs and two assists.
Grandview will take on East Valley at home Thursday, Oct. 16, at 7 p.m.