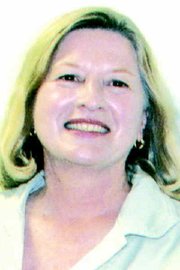 OLYMPIA - Sunnyside resident Jerri Honeyford was recently named to the board of trustees for the Washington State Heritage Center Trust.
Proposed by Secretary of State Sam Reed and approved by the state legislature in 2007, the Washington State Heritage Center will be a state-of-the-art facility offering interactive displays and historical collections highlighting the state's heritage.
The unique Heritage Center, which is scheduled to open in 2012, will combine the Washington State Archives, Washington State Library and historical exhibits, an educational center, a community events center, reading room, café and gift shop.
Reed said the Heritage Center will serve as a permanent home for historical records, documents and library collections vital to Washington's democracy and culture.
Honeyford, who serves as a board member of the Washington Trust for Historic Preservation and the Maryhill Museum, is the wife of Senator Jim Honeyford from the 15th Legislative District.
Others named to the board of trustees for the State Heritage Center Trust are:
? Catherine Brazil, public affairs director for the Cowles Company, Spokane.
? Former governor and U.S. Senator Daniel J. Evans, Seattle.
? Don Brunell, president of the Association of Washington Business, Olympia.
? Jan Ames, retired director of the Washington Talking Book and Braille Library, Seattle.
? Retiring 26th legislative district State Rep. Patricia Lantz, Gig Harbor.
Other ex-officio members of the board of trustees are Assistant Secretary of State Steve Excell, Washington State Librarian Jan Walsh, Washington State Archivist Jerry Handfield and David Nicandri, executive director for the Washington State Historical Museum.
"Our vision is to build a cultural landmark that will welcome all visitors to the Capitol campus by highlighting Washington's heritage," Reed said. "We hope the Heritage Center will inspire visitors, especially children, to explore, think and act."
The role of the Heritage Center Trust Board of Trustees is stewardship of gifts received for the center.
The Heritage Center project is utilizing a public-private partnership in which private donors will help pay for the facility's construction costs.