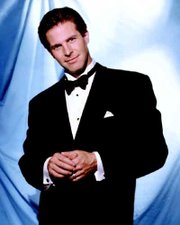 From a string quintet to ragtime music, tunes to tickle the ears of all music lovers will play right here in Sunnyside during the 2008-09 Lower Valley Community Concert Series.
Concert goers will hear from artists with roots that include German, eastern Europe and Slavic.
The series kicks off on Thursday, Oct. 9, with the Thuringer Salonquintett. The chamber music ensemble includes two violins, a cello, double bass and piano.
With roots dating back to 1974 in East Germany, the quintet's repertoire ranges from Viennese classics of the mid-18th century to 19th century waltzes and classic favorites in this country, such as George Gershwin.
Their current tour also features the music of John Denver.
A brand new world opened to the Thuringer Salonquintett following the fall of the Berlin Wall in 1989, and its line-up today features American double bassist Peter Nelson.
Next up on Saturday, Nov. 1, is the much awaited performance by Kitka, a female vocal ensemble featuring ancient village music inspired by eastern Europe and performed in languages such as Hungarian, Bulgarian, Albanian and Russian, to name a few.
Sunnyside will be Kitka's only concert in the entire Pacific Northwest this season, in part because the nine-member group's popularity brings a high price tag-$9,000-for concert organizers.
"They are fabulous" says Barbara Skinner of Sunnyside, director of the organization that puts on the Lower Valley Community Concert Series. "As the only group to bring Kitka to the Pacific Northwest, it shows the Lower Valley's commitment to having a good concert series."
Kitka, which started in 1979 and name means "bouquet" in Bulgarian and Macedonian, is frequently heard on National Public Radio programs such as All Things Considered and A Prairie Home Companion.
Appearing in the third concert of the series on Thursday, Dec. 4, is Pianafiddle, a piano and fiddle duet.
The duo of jazz and ragtime pianist Lynn Wright and classically trained violinist Adam DeGraff formed in West Virginia in 2003.
Given their diverse backgrounds, Wright and DeGraff entertain audiences with a wide variety of music, including classical, ragtime, blues, Celtic and klezmer.
The concert series moves into 2009 with a performance on Sunday, March 8, by baritone Daniel Narducci.
His concert and production credits rang from singing with the Boston Pops and the Chicago Symphony, to appearing on PBS programs.
Narducci's stage appearances include playing opposite Robert Goulet in a national tour of Camelot and performing in a 10th anniversary production of Cats in Hamburg, Germany.
During his Sunnyside appearance, Narducci will be accompanied by musician Scot Woolley, whose credits include writing and arranging theme music for a Royal Caribbean Cruise float in the 2004 Macy's Thanksgiving Day Parade.
The 2008-09 concert series wraps up on Sunday, April 26, when comic pianist Dale Gonyea takes the stage.
Gonyea returns to Sunnyside by popular demand and his comical take on music has earned him an Emmy award and a Grammy nomination.
He has written several songs for Disney animated films such as The Return of Jafar.
Gonyea, who has taken the stage to open for acts such as Andy Williams and Glen Campbell, has television appearances that include Evening at the Improv and Bloopers and Practical Jokes.
All performances in the Lower Valley Community Concert Series will be held in the Sunnyside High School auditorium.
Weekday performances will begin at 7:30 p.m., and those on Sunday will start at 3 p.m.
Memberships for the five-concert 2008-09 series cost $50 for adults, $15 for students and a family package with two adults and two students is available for $105.
A membership or season ticket to the upcoming series also entitles the holder to attend concerts in the same series in other communities, such as the Tri-Cities and Walla Walla, at no extra cost.
For more information or to purchase season tickets, contact Skinner at 839-5222.
"It's going to be an excellent series. We're really excited about it," said Skinner. "We'll have five concerts in Sunnyside, which we don't always have.