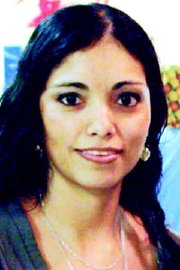 Sunnyside Community Hospital didn't have to look far to search for its next chief financial officer, promoting from within in naming Martha Rodriguez to the post.
The hospital hired Rodriguez in April 2007 as a controller. Last week she was named to the chief financial officer post, replacing Jim Schlenker, who took a post with a Pendleton, Ore. hospital.
"I grew up in a small town (Eltopia) and that is why our family is very happy living in Sunnyside," Rodriguez said.
She graduated from Central Washington University in 1999 with a degree in accounting. She worked for the LeMaster & Daniels accounting firm for eight years prior to coming to the hospital.
"Working at the hospital has been very rewarding," said Rodriguez. "I enjoy the people I work with, and I am excited about the new challenge of being the CFO."
Rodriguez said accounting and bookkeeping aren't exciting to some people, but the financial aspects of any company are important to making sure the vital work of others-like the doctors, nurses and medical specialists at the hospital-can get done.
"To be associated with Sunnyside Community Hospital and our clinics is something I am very proud of," Rodriguez said.
Rodriguez and her husband, Raul, have three children, Samantha, 11, Celine, 7, and Nathan, 2.