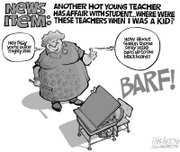 Reading, talking, sharing play time with a child-acts of love. Inflicting bruises and broken bones, family violence, a baby shaken, hurtful words-acts of anger. Either one will have lasting effects on a child. It's obvious which is healthier for the child-positive family time, time spent between parent and child.
The healthier children's development, the healthier adults they will become. Abuse and neglect, like love, will last a lifetime.
Those of us serving in the child welfare profession deal every day with child abuse and neglect. That's our business. When we become involved with a family, we provide supports and services to help keep the child safe, to help prevent further child abuse and to help families heal so they can remain together or reunify in the future. But child abuse prevention is everybody's business.
At Children's Administration, we employ the best practices, and through professional training we approach our job with passion and commitment.
Doesn't it make sense to do everything possible to prevent the abuse of a child before it occurs? That's everybody's job.
In these hard economic times, families may be under additional stress. Now is the time to help each other, to help your friends and neighbors. Be a resource for vulnerable children. Pull together a neighborhood playgroup, watch your neighbors' children while they run errands or look for work; volunteer at the local library to read to children, or with many other agencies helping families and children.
If you suspect a child is being neglected or abused, or you as a parent or caregiver need help to prevent or stop abuse, call the state number 1-866-ENDHARM (1-866-363-4276). Children's Administration would prefer to intervene early on, to prevent the neglect or abuse and give the family a chance at a healthy future.
Gov. Chris Gregoire has proclaimed April as Child Abuse Prevention Month. Join us in recognizing how to prevent child abuse and create change for the better. To learn the signs of neglect or abuse, how to prevent abuse, and to find information and other resources, you can visit the Department of Social and Health Services, Children's Administration Web site at www.dshs.wa.gov/ca/safety/prevAbuse.asp.