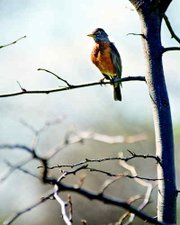 GRANDVIEW - Grandview High School is gearing up for its annual plant sale, slated for this Friday, April 24, from 7 a.m. to 4 p.m.
The sale will feature annuals, perennials and herbs. Featured plants include petunias, scented geraniums, verbena, basil, lavender, sage and more.
Plants are available as singles, multi-packs and hanging baskets. Hanging baskets cost $15 and the cost of other plants ranges from 50¢ to $2.25.
All proceeds will go to the horticulture program at GHS.
The sale takes place in back of the high school in the greenhouse.