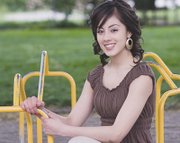 I want to thank Jim Stanton for his letter to the editor this past Wednesday. He made an excellent point when he said that Bob Stockwell was Sunnyside City manager when all the new city vehicles were purchased.
What he left out was that Mike Farmer and I were not on City Council when the vehicles and other over-spending were authorized by the council. The city manager cannot spend a dime without council approval. He cannot hide it either, as every voucher is inspected and approved by the council (if they bother to look at them).
Mike and I were both aware that our job as Council members was to set policy and priorities and to watch the citizens' money. That's why we voted against tax increases, ran budget surpluses, had a large reserve fund, more cops on the street, a parks and recreation department and an open community center.
We did not have city staff resigning in mass and chaos at city hall, the result of which is currently costing tens of thousands of extra dollars.
/s/ Don Vlieger, Sunnyside