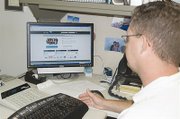 The Sunnyside Police Department is launching a new community information service designed to deliver important information to residents using the latest technology. The service, created by Nixle, LLC, delivers trustworthy and timely neighborhood-level public safety and community event notifications by web, e-mail and text message.
Nixle is completely free, simple and trusted. Sunnyside Deputy Chief of Police Phil Schenck says, "This is an amazing new resource for our police department and it is free. We are constantly searching for effective ways to communicate important messages to our citizens. This tool lets us get important messages out quickly.
"These messages can be as simple as a road closure to something as critical as an abducted child or even shooting suspect information. We encourage everyone living in our community to register for both text messages to their cell phones and email."
Residents of Sunnyside can now take advantage of Nixle's free service. Register now and learn more at www.nixle.com. Then, said Schenck, share this information with friends and neighbors to help spread the word.
Schenck said that if anyone has problems registering with the system they can contact the Sunnyside Police Department and an officer will assist them.
Nixle is a community information service provider built exclusively to provide secure and reliable communications. It is the first authenticated and secure service that connects municipal agencies and community organizations to residents in real time, delivering information to geographically targeted consumers, over their cell phones (via text message) and through e-mails and via Web access.
Nixle has secured a partnership with Nlets (the International Justice and Public Safety Network), allowing local police departments nationwide to send immediate alerts and advisories. Privately funded Nixle, which has offices in New Jersey and California, is free to all governments, their agencies and organizations, nongovernmental organizations and consumers.