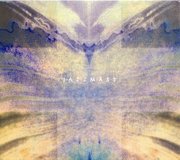 It took some creativity and thinking "outside the box" for bassist, composer and arranger Ike Sturm to come up with JazzMass, the latest of his musical releases.
He blends the melodic voice of Misty Ann Sturm and a choir with the music of Loren Stillman on the alto sax, tenor saxophonist Donny McCaslin, Ingrid Jensen on the trumpet and flugelhorn, pianist and rhodes player Adam Benjamin, guitarist Ryan Ferreira and Ted Poor on the drums to turn prayers and traditional hymns into jazz pieces.
I can only describe the sounds coming from this CD as mystical, dreamy and mesmerizing.
I had some difficulty understanding the vocalist in several of the tracks, including Kyrie, a traditional prayer said in mass.
The prayer, turned song, reminded me of a mix between new age and jazz, but it works well. The voices of the vocalist blends to become a part of the musical ensemble.
Each track on JazzMass is spiritual with a different flare, bringing the church out of the confines of tradition and structure...a feat I can only think of as unusual and perfect for those who enjoy both jazz and spiritual music.
Classic favorites like "Just As I Am" and "Gloria" are given a new twist, "Agnus Dei," traditionally a benediction, is set to music and I think the new flavor of the songs will appeal to critics and jazz audiences.
"Just As I Am" is one of my favorite hymns and I believe Sturm's version could be called a masterpiece. I could have, however, done without the saxophone solo in the middle of the track.
Ike Sturm has done well to combine long-time favorite spirituals and prayers with an array of jazz instruments, a choir and an orchestra throughout this CD...something I think many musicians and artists could try in the name of doing something "different."
This project was commissioned by Saint Peter's Church in New York and I think Sturm exceeded all expectations.
JazzMass was released last month and Sturm will be touring early next year. The CD can be found online at www.cdbaby.com.
More like this story