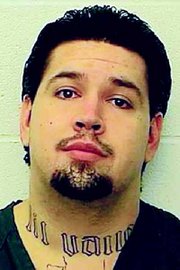 A Sunnyside man will spend more than 15 years in prison after being sentenced for his role in a gun theft and shooting in Sunnyside last September that left a Sunnyside juvenile dead.
Jimmy Merced Allen, 20, was found guilty of unlawful possession of a firearm in the first degree, burglary in the first degree, theft of a firearm and reckless endangerment last January.
The case stems from an incident that happened last Sept. 5 when Allen stole a gun from a Prosser police officer's house in Sunnyside. Police believe the weapon was then used by a 16-year-old acquaintance of Allen to shoot at a rival group of gang members. The group shot back, killing the 16-year-old.
For his participation Allen was sentenced to 118 months in prison.