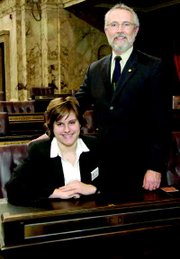 The Yakima County Sheriff's Office is hoping a description of an unidentified male whose body had been found burned in a grape vineyard on Arrowsmith Road near SR-241 north of Sunnyside last Thursday will help lead to his identification.
An autopsy of the remains was conducted this past Sunday and the victim's death was determined to be caused by a gunshot wound to the torso. His body is believed to have been burned after he had been shot.
The victim is described as a Hispanic male in his mid to late 20s, weighing approximately 180 lbs. and measuring 5'10" tall. He had brown eyes, black hair, a thin moustache and had a light growth of beard on his chin. The victim was wearing size 9-1/2 brown leather boots, blue jeans, a white tank top undershirt and a black shirt with thin white stripes. He also had a stud in his left ear and was wearing a rosary necklace.
Anyone with information leading to the identification of the victim or regarding his demise is urged to call the Yakima County Sheriff's Office at 509-574-2500.