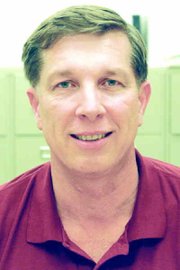 A day after Skamania County Auditor J. Michael Garvison announced his bid, Port of Sunnyside Commissioner Jeff Matson today, Friday, announced he is seeking the 15th District legislative post vacated by Dan Newhouse of Sunnyside.
Newhouse is leaving the state house seat to serve as director for the state department of agriculture.
In a letter to Max Golladay, chair of the Yakima County Republican Central Committee, that was released this morning, Matson, also from Sunnyside, said if appointed to the post he would seek to continue in the "tradition" of the Lower Valley's other two legislators, Sen. Jim Honeyford and State Rep. Bruce Chandler.
Matson said his 14 years as Sunnyside Port commissioner and 10 years as a port representative to the community economic revitalization board have given him the opportunity to "work on economic development projects."
Matson added, "Improving the economy of Washington state through support of local economic development activities would be one of my focuses in the legislature."
As a member of the revitalization board, Matson says he has seen economic development projects benefit Klickitat, Skamania and Yakima counties.
Besides his duties with the port and the revitalization board, Matson is a certified public accountant who operates an office in Sunnyside.
Golladay and other party leaders have the responsibility of selecting three candidates to replace Newhouse. County commissioners will then make the appointment from that pool of candidates.
The person selected to replace Newhouse will need to run in this November's election if they wish to retain the seat.