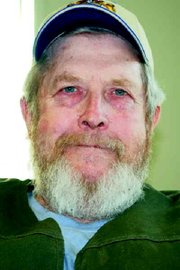 GRANDVIEW - Grandview orchardist Wes Underwood was recently elected to represent local administrative area #2 on the Yakima County Farm Service Agency committee.
He will represent farms located in the Lower Yakima Valley north and east of the Yakima River and his term is for three years.
Underwood was nominated by his fellow farmers and ranchers from the Lower Yakima Valley and won the position.
Chosen to serve as alternates for the seat were David R. Murray of Grandview and Lino Guerra of Sunnyside.
As a member of the committee, Underwood will inform farmers of the purpose and provision of Farm Service Agency programs, keep the state committee informed of local administrative area conditions, recommend changes in farm programs and participate in county meetings.
"I am hoping to get the word out and update farmers on yield, productivity and farming practices, while serving as their spokesman to the USDA," said Underwood.
He has hopes that area farmers will feel comfortable approaching him in regards to the various programs offered through Farm Service Agency...programs such as emergency grants and funding through the USDA.
The Farm Service Agency's first meeting Underwood will serve in his new capacity takes place Tuesday, Jan. 27, at the Yakima USDA office. He will be among approximately six other representatives from the county.
"I have been in business for more than 25 years and I feel the farmers have shown they have confidence in me as their representative," said Underwood, adding he will do his best to represent the local agricultural community.