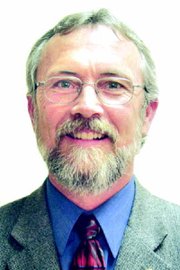 OLYMPIA - The 2009 legislative session convened in Olympia this past Monday. Amidst the ceremony that always surrounds the first week is talk of how the Legislature will fill the gaping budget hole.
Rep. Dan Newhouse (R-Sunnyside) called the $6 billion budget deficit an opportunity to rebuild a state government that is more responsive to the needs of those it serves.
"Everyone agrees that difficult decisions must be made this session. We are going to have to work together to pass a responsible budget that won't increase taxes," said Newhouse.
"At a time when families are struggling we can't point fingers and place the blame - but we do need to understand how we got in this position in order to get ourselves out."
Newhouse acknowledged he was frustrated with the supplemental budget that passed the Legislature 10 months ago. He pointed out that it spent $1.7 billion more than the state had coming into its coffers. He said the 2007-09 operating budget has a spending growth rate of more than twice its revenue growth rate.
"It is easy to see why the state must rethink how it functions when you take into account the out-of-control state spending that occurred over the past four years," said Newhouse. "Especially when you consider the enormous 33 percent, or $8.2 billion, increase in spending.
"All that being said, it is time to move forward with positive solutions. There are things we can do this first week of session to improve our budget situation and our economy," said Newhouse. "We should adopt a supplemental budget immediately to fill a $600 million budget hole now. The sooner we do this, the more money we will save taxpayers down the road.
"We have a unique opportunity to learn from the past and make real changes to how we do business in Olympia. If we do our job correctly, the people of Washington will see a more efficient state government," said Newhouse.
"In the long-run, that is good news for Washingtonians."
The 2009 legislative session is scheduled to run 105 days.