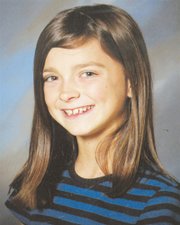 GRANDVIEW - Grandview Middle School student Kaysie Kollmar has been selected to represent her school this fall in Washington D.C.
Kollmar will attend the junior national young leadership conference this fall after she raises the more than $2,000 needed for her tuition in Washington D.C.
Kollmar has received funds from her family and her church, as well as her former teachers.
Funds are still needed, though, and to help Kollmar on her way there will be a benefit car wash this Saturday, July 18, from 10 a.m. to 4 p.m. at Columbia River Bank. The bank is located at 2690 E. Lincoln Ave. in Sunnyside.
Besides the car wash, donations can be sent for Kollmar's tuition by writing 1220 Charvet Rd., Grandview.
Kollmar was nominated for the conference by her art teacher, Mr. Platt.