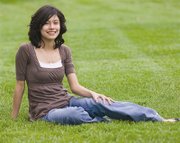 Nidia Hernandez thought long and hard about vying for the Miss Sunnyside crown.
After carefully weighing the responsibility, Hernandez has jumped in feet first, thoroughly exploring avenues with which she can make a difference in the community.
Her search for a community service project led her to Sunnyside Community Hospital.
"I chose to promote diabetes awareness because it's such a big issue," she says. "It was a shock to me that the Yakima Valley has the highest percentage of diabetes in the state of Washington.
"A lot of people aren't aware. Some people don't even know they have it and don't go to the doctor until they have symptoms. And it's not just the older generation. It's my generation, even little kids that are six-years-old."
Through research for a community service project, Hernandez has learned type two diabetes runs rampant on her father's side of the family. That hits close to home for the dedicated teen who's now on a mission to educate as many people as possible.
"All my dad's brothers and sisters, even his mom, have diabetes. It's important for us to take care of ourselves (because of the risk)."
Hernandez's research has included attending diabetes awareness classes at the hospital and has facilitated discussion with her father about how to stay healthy.
"I've been talking to (the diabetes awareness coordinator at the hospital) and she gave me an idea. I really need to follow through with it whether or not I get Miss Sunnyside. She suggested an awareness walk. I think that'd be a great way to get involved," she says, adding there are walks for other organizations and causes, why not diabetes?
Hernandez comes from a large, loving family that includes parents Anselmo and Cristina Hernandez and siblings Addy, 21, Marthy, 14, Karen, 6, Cristina, 5, and little brother Noah, 1.
Being a role model to the community is as important to Hernandez as being an example for her younger siblings.
"I want them to look up to me," she says of the younger Hernandezes.
The Hernandez clan is passionate about music, which is how the Miss Sunnyside candidate learned to play piano. When she was a wee-one, she says, "I bought a poster that taught the basic keys. Dad saw an interest and dedication and began getting piano lessons. He encouraged me to keep up with it and that encouraged my little sister to become interested."
For the talent portion of the pageant, Hernandez will tap into that passion and play the piano. She won't be singing, though. "My little sister sings. I can't sing very nicely," she says with a laugh.
Hernandez is eyeing a future career in dentistry or orthodontics. "I think it's a great feeling to give someone a smile (they can be proud of)."
The Miss Sunnyside candidate has found she's got a passion for history. It's her favorite class in school. A thorough read of "The Other Boleyn Girl" prompted an internet search. After all, King Henry VIII is one of her favorite historical stories.
Hernandez says the best part about living in Sunnyside is that it's a small town.
"Anywhere you go, it's a friendly face. You turn the corner and it's not such a big town that you get lost and don't know where you're going.
"Sunnyside has great opportunities, like the Miss Sunnyside program, sports programs at the high school, great clubs and the local library."
Her sponsors for the program include Dairy Production Medicine and West Valley Transportations.