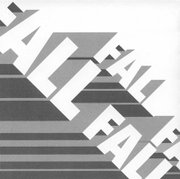 By all accounts Gian Tornatore is a great saxophonist, playing both tenor and soprano on the instrument. But his latest effort, 2007's Fall, misses the mark in my opinion.
Jazz fans will get this album and most will probably like it. I did. But for all the hype I found Fall to be just your average jazz. Now average can be good, but I'm thinking Tornatore will not be adding very many non-jazz fans to his audience.
According to his biography, Tornatore was raised in California where he was exposed to the R&B music of Tower of Power. He attended Berklee College of Music on the east coast and is heavily influenced by George Garzone, Hall Crook and Pat Metheny.
He is currently a recording artist for Fresh Sound New Talent and has released three albums as a band leader: Sink or Swim (2003), Blackout (2005) and Fall.
Tornatore teamed up with Nate Radley (guitar), Jon Anderson (piano), Thomas Kneeland (bass) and Jordan Perlson (drums) for the album Fall.
Together they produce music that is smart and melodic, but doesn't seem to separate itself from other jazz out there.
The eight-song CD is worth a listen to, as are all jazz albums, but I think only the true jazz aficionado will find it interesting while the jazz novice will miss its true charm.