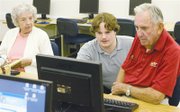 GRANGER - Yakima County Sheriff's Deputy Sara Headley was credited by fire officials for her quick actions yesterday.
The deputy responded to a report of a fire at a residence in the 500 block of Gurley Road at approximately 9:45 a.m. A residence used for storage was ablaze, and Headley noticed falling embers near the primary home.
She flew into action and quickly extinguished the burning material near the primary residence. Her actions, say Yakima County Fire District #5 officials, saved the primary residence from also being set ablaze.
Fire crews arrived shortly after Headley took action.
They found the structure being used for storage completely engulfed with flames. Severe heat, said officials, was radiating from the structure and impinging on the nearby garage.
Firefighters used a foam tank and protected the garage until additional support arrived on scene.
A defensive strategy was necessary due to severe heat and high temperatures.
Fire crews took measures to extinguish the blaze and brought it under control within 30 minutes of the initial call.
Firefighters completed their work, ensuring all hot spots were extinguished in under three hours of their arrival.
The occupants of the house were not home at the time of the fire and no injuries were sustained as a result of the blaze.
Property damage is estimated at $30,000 for the loss of the residential storage structure and superficial damage to the garage and deck on the primary home.
Yakima County Fire District #5 is investigating the cause of the blaze and has deemed it suspicious at this time.