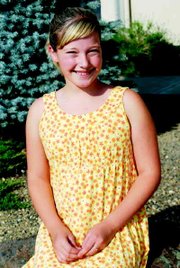 MABTON - Tootie De La Fuente of the public works department was grilled at last night's regularly scheduled Mabton City Council meeting as to why a water meter at one of the city's biggest resources for revenue went unfixed for two years.
According to council members, a broken water meter at Northwest Horticulture cost the city roughly $40,000 in revenue.
Councilwoman Oping Hutson first noticed the water bill was not quite what it should be and she questioned it. But it wasn't until a recent state audit that anyone knew how bad the damage to the city's coffers was.
Councilmen Angel Reyna and Mario Martinez grilled De La Fuente as to what steps he took to fix it and why it took so long.
"Because we couldn't get a new meter in there," De La Fuente said. "It was almost impossible."
He said that he talked to numerous vendors about the situation, which was that the piping for the meter had been covered with cement.
"It's unacceptable to go for two years for our number one source of water revenue," Reyna said. "If it was something that big, we should have continued and pressed on."
Martinez requested a written statement from De La Fuente as to the timeline of the problem and vendors queried. "We need to see a report...(with) your explanation as to why it took two years and $40,000 in lost revenue."
Also last night, Martinez expressed his frustration at having requested employee time sheets last month and instead being given an overall printout of what the hours were. He demanded city staff fulfill his request properly.